GSP
WORLDWIDE
Knurling Wheels – Form Knurling
Knurling Wheels – Form Knurling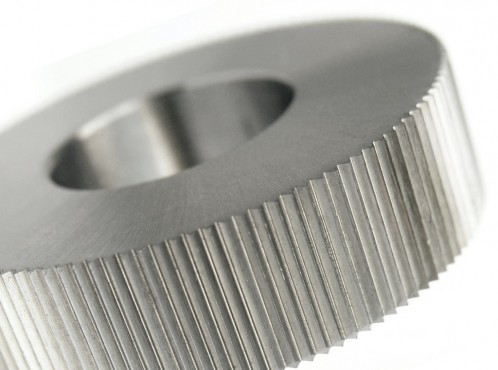 These buttons will support and recommend our site to other Internet users. Thank you.
The company GSP – High Tech Saws, s.r.o. produces the corner forming wheels, cutting knurling wheels and forming knurling wheels. The wheels are made of HSS steel grade M2 and hardness 64 Hrc.
Product description Knurling Wheels – Form Knurling
We suggest to use the cutting knurling wheels for not hard materials such as aluminum alloys, brass, bronze,castin and plastics. The teeth of knurling wheels are grinded on modern CNC grinders ANCA TX7.
Tooth pitch up to instructions of the client, the knurling wheels can be coated by PVD coating like TiN, TiAlN and others. The teeth of knurlig wheel has to be at an angle to the axis of rotation.
Order goods Knurling Wheels – Form Knurling
Dear customer, you have the opportunity to make a preliminary inquiry to this product. The basket inquiries you can specify your requirements for the product in the table, or you can type in questions for sales representative. Sales representative will contact you as soon as possible.