Alpha cutter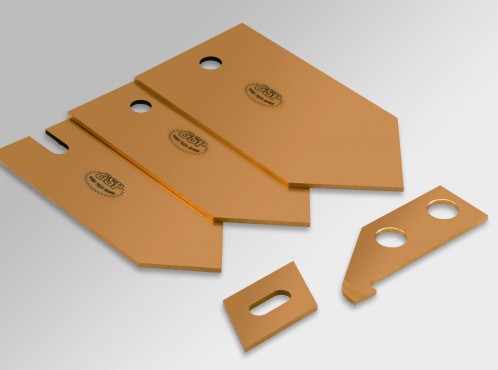 These buttons will support and recommend our site to other Internet users. Thank you.
Product description Alpha cutter
Very short cutting times enable using these tools not only in stationary machines, but also in production lines during continuous cutting. In standard modification Alpha Cutters are made with PVD coating to prolong their lifetime, decrease friction coefficient and to avoid cool surfacing. These tools aren´t standardized at all, that´s why they are always tailored. For making the offer sending the drawing or sample is enough.
Order goods Alpha cutter
Dear customer, you have the opportunity to make a preliminary inquiry to this product. The basket inquiries you can specify your requirements for the product in the table, or you can type in questions for sales representative. Sales representative will contact you as soon as possible.