GSP
WORLDWIDE
Piston Rings Blades
Piston Rings Blades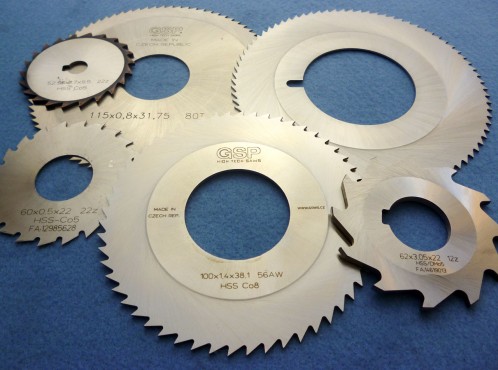 These buttons will support and recommend our site to other Internet users. Thank you.
Company GSP – High Tech Saws, s.r.o. produces HSS circular saw blades for cutting piston rings.
The saw blades are produced from HSS steel grade M35 and M42. The PVD coating is possible.
Product description Piston Rings Blades
The piston ring is an expandable and adjustable metal split ring used to provide a spring-loaded seal between the piston and the cylinder wall (against the cylinder wall). This metal springy split piston ring, usually one of a series, fits around a piston (into a groove on the outer diameter of a piston) and seals the gap between the piston and the cylinder wall to maintain a tight fit.
The main function of piston ring
The main function of piston ring is to ensure a tight fit (seal the combustion chambre) in the engine cylinders for heat transfering from the piston (conduct heat from the piston) to the cylinder wall and for cylinder-wall lubrication (returns oil to the crankcase).
The piston rings are usually made of cast iron which retains the integrity of its original shape under dynamic forces an heat. Piston ring configuration and size depends on cylinder material and design of engine.
Order goods Piston Rings Blades
Dear customer, you have the opportunity to make a preliminary inquiry to this product. The basket inquiries you can specify your requirements for the product in the table, or you can type in questions for sales representative. Sales representative will contact you as soon as possible.